Who Killed Kenya
TEIMUN has formed a special committee to oversee the production of a live-action feature-length film that tells the tale of an MUN-themed murder mystery. "Who Killed Kenya" is an upbeat story of self-discovery, which marries an edgy confidence arc for the main character with a thrilling murder plot full of twists and turns. Told from the perspective of a newcomer, the film explores what it is like to do Model UN for the first time, while also engaging with deeper questions about the nature of competition.
Shooting ended in July. The movie is now in Post-Production. For exclusive behind the Scenes content visit our Instagram Channel.
A short preview of the footage is available below.
PLOT SUMMARY
A young woman joins an exclusive Model UN, representing Estonia. She is soon overwhelmed by the competition that breaks out, as the other delegates fight over a UN-traineeship awarded to the best delegate. The Kenyan delegate is particularly ruthless. When he is found having overdosed at a party, everyone assumes it was an accident. But then, Estonia stumbles over some clues that suggest otherwise. She begins to investigate, and starts untangling a complex web of lies, jealousy and deceit.
STRUCTURE
The story plays out over 6 days, starting and ending with the Model UN. Each day consists of two sessions and an evening event, with breaks scattered in between. Sessions show MUN in action (i.e., delegates debating, drafting and passing resolutions etc.). Breaks and evening events show the personal drama behind the MUN and the various set-ups / pay-offs of the murder-mystery plotline.
ATMOSPHERE
The film balances comedic scenes that poke fun at MUN and romantic scenes that celebrate its social character, with a thrilling and dramatic plotline, propelled by the classic whodunit-style of a murder mystery. Told from the perspective of a newcomer, the film recreates the experience of doing MUN for the first time, showing how rewarding and educational it can be, while also showing its challenges.
THEMES
The central theme of the film is the tension between healthy and dysfunctional competition. Most people see MUN as a fun way to improve their rhetoric and strategic skills, but anyone who has done MUN before, knows that there are some who take it too seriously. The movie builds on this idea to generate conflict. Ultimately, the idea is to make a movie that celebrates Model UN, while also critically engaging with those who take things too far.
Nathan Lauer
Director
Hello there! My name is Nathan and I will be heading this committee. I was a member of a previous TEIMUN Secretariat and have participated in many Model UNs, from New York to Moscow. I have also spent years working as a professional filmmaker and have overseen the production of two independent feature-films.

Making an MUN-themed movie is something I have been wanting to do for a long-time. It is just an awesome setting that offers so much room for character development and world-building. I have spent over a year developing this script and am super excited to finally make it into a movie. Join us and be part of the first ever MUN movie production!
Fatum Mohamed
Executive Producer
Benjamin de Graaff
Casting and Rehearsal Director
Andra Gabriela
Executive Producer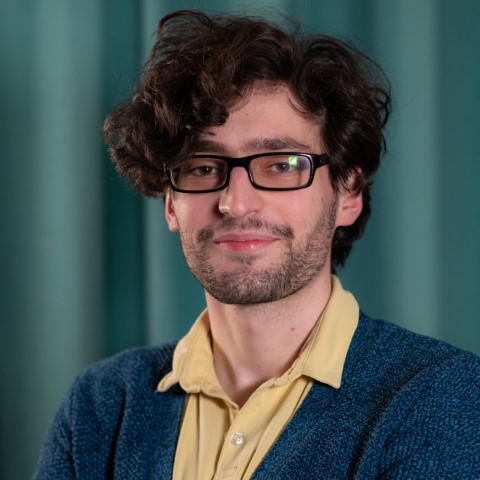 Gigi Reisner
Extra and Location Coordinator
Ivona Nikolova
Set Designer
Sukhmani Lunial
Script Supervisor
Martin Bergmann
Sound Director
Kees Meeuwsen
Sound Operator
Janneke Strazdina
Costumes and Make Up
Anne Brandse
Set Coordinator
Jonna Bo Lammers
Digital Designer
Gero Klinger
Music Composer
Goya Buitenhuis
Music Producer
Yoeri Bonarius Jager
Production Advisor
Randy Wind
Production Advisor
Bella Lozano
Production Advisor
David Deen
DEPUTY SECRETARY GENERAL
Geert Douwe de Vries
SAINT VINCENT
Bella Lozano
SECRETARY GENERAL
For more information contact us at:
movie-committee@teimun.org